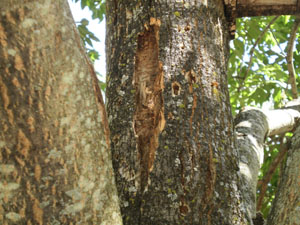 A correct diagnosis is of first and foremost importance in order to maintain good health of your trees, shrubs, and lawn. There are a multitude of treatment options for trees in poor health. An incorrect original diagnosis, however, can lead to delayed recovery or even ultimate death of your treasured trees and shrubs.
You can be certain that when you consult with one of the ISA Certified Arborists at L.E. Savory Tree & Lawn Service, you have taken the first step in keeping your landscape in superior health.
---
Contact us today and put your landscape on the road to health and longevity!